Meet Ebba - Intern at TeQflo
We're always open for interns at TeQflo, although it might sound like a cliché, our vision of an internship is to create mutual benefits, something we strive to always achieve and that we at least managed to do together with Ebba Friis. So, with that said in this blog post you'll get to know our latest intern, Ebba!
 
Ebba Friis started her career as a graphic designer, spending many years creating layouts for magazines – yes actual physical magazines you hold in your hand.  If it's some industry that truly knows the impact digitalization can have, it's the actors and people in that line of business. With that in mind, it's our pleasure to introduce, Ebba. A first-hand witness of the impact of digitalization, mother, sailor, strategic communication and digital media student, and intern at TeQflo.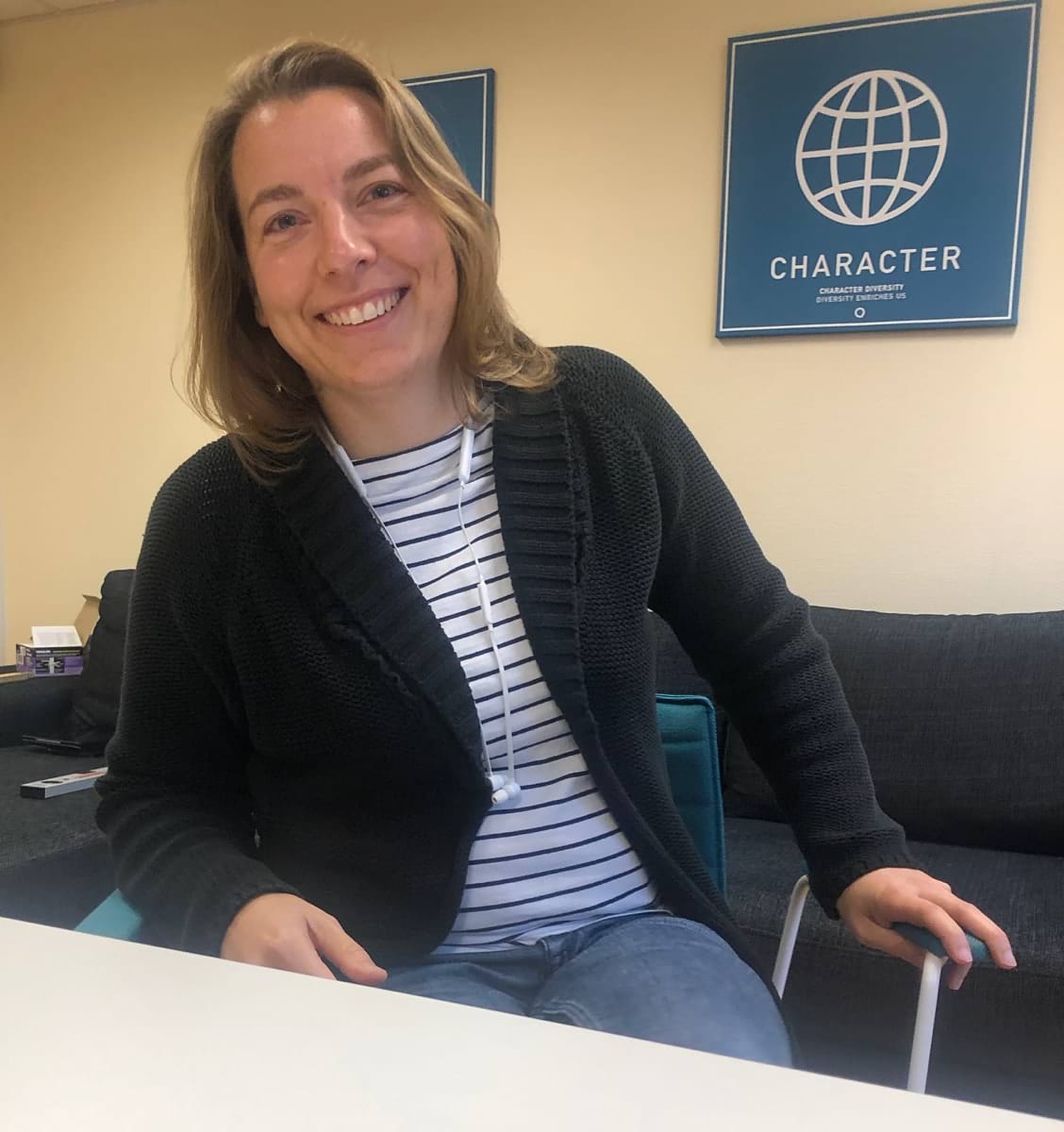 Born and raised in Stockholm, quite soon she realized that she wanted to become a graphic designer and was especially attracted to magazines.
 
-       There is something oddly satisfying about putting together texts, images, and shapes and making it attractive for the eye, Ebba says.
 
After moving to Malmö to study Cross Media Production at Masters of Media Ebba finally achieved her dream and landed a job as a graphic designer at her first magazine.
She loved the job, but unfortunately not the workplace and the timing was bad, at the beginning of the 2000s magazines and publishers were struggling to sell and the entire industry was on its knees. Bad times that made everyone uncertain of the future, companies started making cutbacks, people were fired, eventually, Ebba faced the same faith.
 
-       That period in my life was actually no fun at all. Every time I got a mail in the inbox, I got worried, expecting another wave of layoffs.
 
What Ebba experienced was the result of digitalization, and although she lost her job as a result of digital development, she doesn't "blame" digitalization as such.
Stating that it's a natural development taking place, but she also makes a very interesting observation.
 
-       I think that the media business at the time was a bit spoiled, by being such an attractive business to work in, some companies had developed a very unhealthy view on employees and people. A philosophy where you're a disposable resource and not an individual.
 
Ebba saw many desperate attempts to save businesses, cutting back on personnel, but still trying to keep the same quality on the product and make some people doing twice the job.
The unreasonable behavior was frustrating to Ebba, as she saw a much better way to solve the crisis.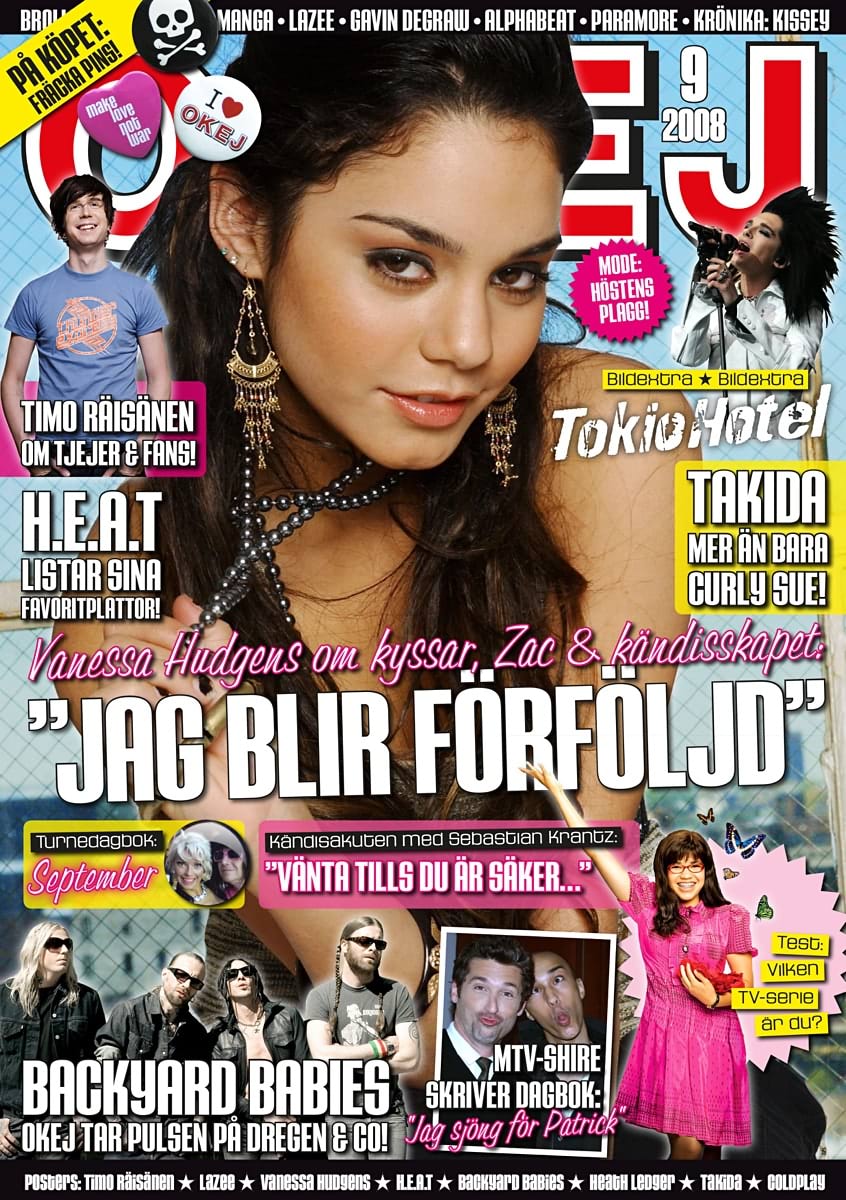 Cover of the iconic pop magazine OKEJ - made by Ebba
-     
 If they saw the staff as a resource instead of a liability it was quite clear, we had very talented people willing to develop and learn new skills that could be better aligned with the new digital tools and outlets.
After working temporary gigs and getting fired a second time she started to realize it was time to do something else. At the same time, she had her second child and the insecurity in the media world made her move along.
With the experienced of a turbulent industry and seldom a not so sympathetic view on people Ebba wanted to find a new orientation. She ended up signing up for university studies at Lunds University on Campus Helsingborg – Strategic communication and digital media. 
The education has been very developing for her this far and Ebba knows what she's looking for in her next employer – A place where she can develop her skills, grow and learn new things. Where she can speak her mind and be influential and be more in control and responsible for her delivery. 
The university studies include an internship, which brings us to the present time and the reason for Ebba ending up at the TeQflo office in Malmö. The reason for her choosing TeQflo was the view on data-driven communication and the inbound marketing methodology. 
She is 7 weeks out of a total of 8 weeks deep into the internship and she enjoyed her stay very much and wouldn't mind staying a bit longer. Working on different projects using her experience, translate what she learned at the university and learning new things at the same time have been rewarding, says Ebba.
Fitting into the group was not a problem either: 
-       It's always a bit nervous starting a new job, but I was really well welcomed and felt comfortable quickly, which is very nice, feeling at ease makes you perform better.
Having worked in big traditional organizations leaning more to stamping clocks previously, Ebba pretty soon realized there was a different structure at TeQflo, noticing different flexible constellations of teams a net of communication and no prestige at all. In contrast to predetermined roles and working like isolated islands. 
Ebba says TeQflo is a company she very much likes to work with in the future, a place where she can have influence and create value is her vision. 
I think I can speak for all of us at TeQflo when I say that Ebba has contributed, influenced and created value for us as well as for our customers!
If you're curious and interested of an internship at TeQflo -have a look at the current open positions here.