BE & BECOME YOURSELF WELCOME TO #TEQFLOLIFE
YOUR CAREER STARTS HERE
Many companies have a business centered vision, so do we. In addition, we have a clear vision of a great culture and workplace, we call it TeQfloLife.
Life is a journey. We we want to support your journey, professionally and personally. We care. We strive for healthy and happy lives. We evolve together. #TeQfloLife

We're not the ordinary company in recruitment either:
We match up (not recruit)
We match up continously
We sign when match and timing align - for both parties
Please see our open positions below.
WHY DIGITALISATION?
Digitalisation is not merely a buzz word, it is here to stay and to drive change. Internet is the driver of a new paradigm, the same way the printing press drove the development before.

Digitalisation offers great opportunities going forward for companies to Improve, Grow and Change. We help midsize and young growth companies become Digital Masters.
VALUES & MINDSETS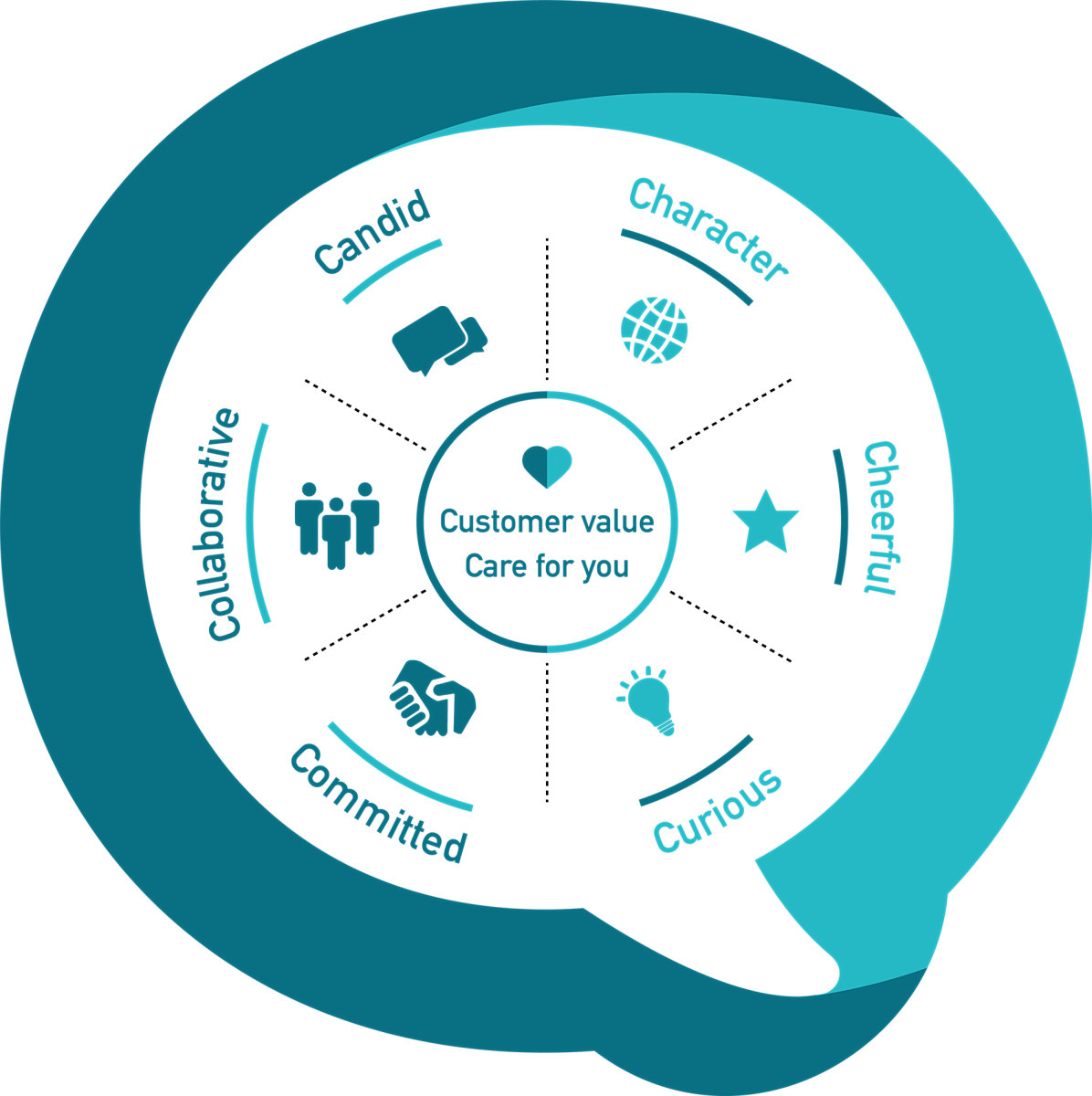 TeQflo Mindsets
Candid communication

We always strive for being communicative, straightforward and honest. We believe good communication creates trust and we continually should strive for improvement.

Collaborative ways

Externally and internally, collaboration makes us all better. Sharing, learning and team work are key for both us and our customers.

Committed service

Sometimes you feel life was simpler before. We like handshakes and we commit to our promises.

Character diversity

We believe diversity enriches us in so many ways including learning and personal growth. Character diversity is key for our success.

Cheerful workplace

The boundary between work and spare-time is artificial nowadays. It's about enjoying both in harmony. We strive for work & play.

Curious minds

Education and skills can to be obtained by almost anyone. We love the explorers who learn and innovate. Together we are digitalisation explorers.
WORKPLACE
"The ultimate goal in life is not to be successful or loved, but to become the truest expression of ourselves, to live into authentic selfhood...and be of service to humanity and our world. In Teal, life is seen as a journey of personal and collective unfolding toward our true nature." Fredric Laloux, Reinventing organizations.
The industrial era, where we first bought machines and then expected the employees to function like machines, are coming to an end. Enter the human workplace powered by digital tools.
We envision a healthy sustainable workplace where "I for the team" is natural. A place to enjoy, learn, share and grow. As a person and as group.
At TeQflo we strive for 3 principles:
Self management: We aspire for everyone to become co-responsible. We trust you to do what is the best for the business.
Wholeness: We care, like and see you for who you are. We want you to bring your full self to work, not just the skills but also the personality and commitment. Fulfilling for you, enriching for all.
Evolutionary purpose - we will evolve into our purpose as a company. The mission, vision, values and mindsets provides direction. We make the path.
PERKS & BENEFITS
Well crafted Incentive program

We share value as we create it through Comfort pay and Excellence pay​. Also, of course, we pay taxes, social security and pensions.

Work tools for success and development

We provide you with the work tools to succeed. No more, no less.

Exercise contributions

Yes, staying healthy is key. We encourage all employees to make time for exercise. Why not together?

The journey building a great company

Every once in a while a "train" with great potential leaves the station. The TeQflo journey has just started. Come and build a great company with us!

TeQflo FAQ
After years of challenging, yet traditional, corporate life we want to build our own company for:

create value for our customers and,
build a fantastic workplace

Digitalisation provided a great opportunity and a really interesting arena.

TeQflo simply means Smart Tech Flowing. Smart as in solving customer challenges, Tech as IT and technology and Flowing easy to use and just working.

We sell:

Consultancy
IT Services
Hardware & Software

Our offering can be condensed into 3 areas:

IT & Technology Solutions
Revenue Growth
Strategies & Business Intelligence

We are operate in a customer centric way:

Design:

Define the challenge
Design the solution

Build:

We implement with discipline
We prefer combination of agile and waterfall

Operate:

We operate our solutions
We support our solutions

Well, we're a sweet mix of both. We understand business challenges and change management from a C-level perspective.

Moreover, we implement solutions in IT & Tech and Revenue Growth.

Combined we develop businesses through digital transformation. That is our key strength.

Difficult to say beforehand because we strive for character diversity.

We look for ambitious, smart and nice people who match our values and mindsets.


Also, we want to make sure we can contribute positively to your life, professionally and personally.

Thirdly, timing is also important. We try to foresee customers needs and time recruiting accordingly.

So be sure to connect with us, if there's a great match, sooner or later we'll want to welcome you onboard.

It's a fairly straightforward process yet important for both parties:

Get references (TeQflo recommendations rank highest)
Get to know you (character and skills)
Validate your skills and motivation
Validate a mutual match, both parties should benefit
Agree & Sign agreement

Well, that's really your decision of course. Some things to consider:

First, we don't view ourself as a start-up, we see ourselves as a scaleUp having passed many of the treacherous hazards startups meet:

We have strong customer traction
We are financially very healthy
We are an ambitious, committed and motivated team

Second, doesn't life seem a bit short to be stuck at a job imperfect enough for you to look for better?

There are better arenas. We involve and trust our coworkers in ways few do. We believe in hiring smart people and set them free striving for our mission, vision and achieving great development meanwhile.

Yes, of course. Feel free to reach out to them and ask about #TeQflolife. And of course a recommendation!

Once decided TeQflo is the place for you, don't forget to connect and apply for our positions.
About TeQflo
TeQflo was founded by Henrik Börjesson late 2017 in Malmö. Having experienced the challenges of digitalisation first hand, Henrik founded TeQflo. We offer midsize and young growth companies consulting and services within digitalisation.
"We're off to a flying start with customers from day 1. As a partner, we aim to build digital masters. In the long-run, we help shape the society."
Henrik Börjesson
Coworkers
10+ and growing
Already working at TeQflo?
Let's recruit together and find your next colleague.